Vanishing for the Vote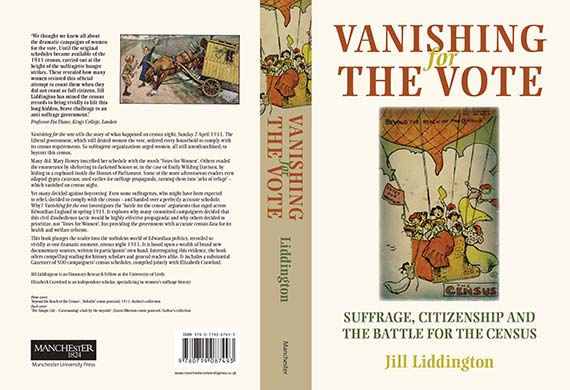 By 1911, Asquith's Liberal government seemed no nearer granting women the right to vote. So that spring, suffragettes planned to boycott the census. Their mantra was: 'No Vote, No Census!'. Their boycott plans soon entered the popular imagination - as this comic postcard illustrates.
Vanishing for the Vote is lavishly illustrated by 50 images. It includes 5 maps, and an authoritative Gazetteer of Campaigners compiled jointly with Elizabeth Crawford (The Women's Suffrage Movement: A Reference Guide). The Gazetteer lists 500 schedules completed on census night 1911 - by region, by county (or London borough), by town or city, and by neighbourhood.
So what was special about the 1911 census?
Useful links
Oxford Journals - most read. Jill Liddington and Elizabeth Crawford, '"Women do not count, neither shall they be counted": suffrage, citizenship and the battle for the 1911 census', History Workshop Journal, 2011.